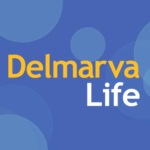 Editor/Studio Assistant – DelmarvaLife
WBOC-TV is looking for an experienced editor and studio assistant for a daily entertainment show. Candidates should be hard working, creative and must work exceptionally well with clients.
JOB SUMMARY:
This position is responsible for gathering video footage using images, sound and effective lighting. This position is responsible for compiling video into a sequence that matches scripts. The objective is to connect with the viewing audience using images and sound bites that are captivating, understandable and follow the goals and objectives of the WBOC-TV expectations for the broadcast. This position also works with Account Executives and clients to attract viewing consumers to the product and/ or service offerings of the client. Creativity and a positive attitude are required.
This position also includes a digital component. Candidates should have adequate knowledge of how to post to social media platforms.
If this job is for you, please send resume and cover letter to:
or
WBOC
Attn: Annie Hearn
1729 N. Salisbury Blvd.
Salisbury, MD 21801
No Phone Calls EOE