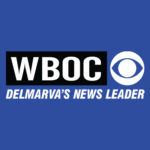 WBOC/FOX 21 is one of America's most dominant television stations. We're locally-owned and committed to serving our family, friends and neighbors here on the Delmarva Peninsula with high definition local news, three bureaus, helicopter, satellite truck and all the tools. We're surrounded by the Chesapeake and Delaware bays and Atlantic Ocean.
JOB SUMMARY:
This position is responsible for the overall look and design of the news broadcast and to ensure that it meets the goals and objectives of Draper Holdings.
ESSENTIAL FUNCTIONS AND RESPONSIBILITIES:
• Coordinate with assignment desk, news managers, reporters and other team members on specifics to be delivered during a live broadcast.
• Follow up with managers and reporters to ensure that stories are developing as planned and that execution of the stories can be delivered timely.
• Work with team members to ensure that video and script match and that the show is coded properly.
• Gather news content appropriate to fill each broadcast and stack them appropriate to the audience the intent of the overall delivery and what is appropriate lead and follow up topics to communicate to the viewing audience what is occurring in the community.
• Booth the show during a live broadcast – cuing talent, communicating with live shots, checking video, prompting the live broadcast, help with timing of material and ensuring that the overall flow is smooth.
• Manage reporters and coordinate with staff the content, live shots and overall functions and duties needed during the live broadcast.
• Attend editorial meetings and review content for upcoming broadcast with staff.
• Write news stories.
• Produce breaking news reports and news specials.
• Order graphics to comply with the objectives for the overall look of the show.
• Research local, regional and national news, as well as any breaking news, to stay abreast of happenings that should be discussed during the local newscast.
• Assist other producers in organizing, stacking and writing material for the newscast.
• Perform all other duties as assigned.
OTHER DUTIES AND RESPONSIBILITIES:
• Take phone calls regarding delays, closing, etc. during inclement weather.
• Assist in producing duties of other shows and with other projects of co-workers.
• Maintain and monitor QUEST Crawl System.
EDUCATION AND EXPERIENCE:
Bachelor's degree in journalism, video production or related field required. One to three years experience in similar or related field. Specific experience with script programming such as INEWS, ENPS preferred.
Send cover letter, resume and list of references to:
Human Resources
WBOC-TV
1729 N. Salisbury Blvd.
Salisbury, MD 21801
NO PHONE CALLS PLEASE
We are an "Equal Opportunity Employer"